Gill Graham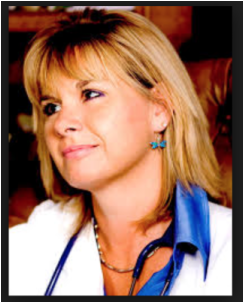 I am a passionate health care professional, now focussing mostly on the homeopathic approach to healing, although I have broad experience and am qualified in many holistic and naturopathic disciplines. Having experienced first-hand the frightening and sometimes dangerous side effects of conventional medicine, I am a strong advocate for natural alternatives, wherever possible, and integration of the two systems, should it be necessary. My aim is to educate the patient to take responsibility for their own health, which many have found empowering, and life changing. I also think it is essential that a patient is treated on every level (mind, body, spirit) and treatment tailored to their individual presentation of a condition, taking into account their unique susceptibilities. When I am not practicing, I am generally writing, and have a strong sense of duty to inform society about recent developments and research in homeopathy: 'The Art of writing is the art of discovering what you believe' (Gustave Flaubert.) Much of my work can be found on the
'articles' section
on the website.
Homeopathic Background
First-Class honours degree in homeopathy, (BSc Hons) University of West London (2009).
Special Advanced Postgraduate Diploma at Ontario College of Homeopathic Medicine in Canada, (DHMHS, 2010) focusing on the more medical approach to homeopathy, including an emphasis on patient physical examination, which has helped with diagnosis and subsequent treatment.
With an additional several hundred hours of practical training at OCHM I have considerable experience in patient care and treatment, which has been built on extensively through 9 years of practice.
Orion Post Graduate Course: London 2016/2017
I am a registered member of the Society of Homeopaths in the UK (RSHom) which has a strict code of ethics, to which I adhere.
I am a regular writer of articles for various publications that specialise in homeopathy and natural healthcare, namely Homeopathy for Everyone, Find a Homeopath website, I love homeopathy and others. I have also written for non-online publications, such as The Society of Homeopaths Journal.
I have reviewed films and books for the industry and I feel a huge responsibility towards delivering the truth as regards homeopathy and holistic medicine.
I am also constantly updating my learning with additional courses and seminars, including those of famous homeopaths such as George Vithoulkas, Massimo Mangialavori, Franz Vermeulen, Dr Linda Johnson, Dr Rajan Sankaran, Mirando Castro and many more.
I am a member of the Advisory Board of The Applied Research in Homeopathy Foundation of Canada.
---